Thanks to those of you who entered the Friday Five Giveaway! It was fun reading your favorite links…I'd even forgotten some of them.
I typed all the names into Random.org and the winner is…
Jim Woods! 
I'll be emailing you a $25 Starbucks gift card ASAP.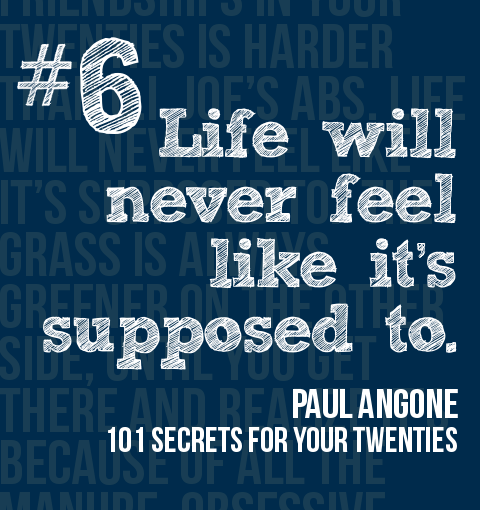 The other thing I wanted to announce yesterday but didn't get to because of the worst (cavity-free) dentist appointment ever, is that 101 Secrets for Your Twenties is now available to purchase! I will be posting a review here next week, but I wanted to give you a heads-up because so far it's great and you should own it. I've linked to Paul Angone's (the author) blog many, many times in the Friday Five, so this is somehow sort of related to the Friday Five Giveaway. And here's the link to buy the book.
0 Comments